5 Unique Water Bottles To Keep You Cool in Singapore's Hot Weather!
The last couple of weeks in Singapore has just been crazy hot, with rumours of temperatures hitting well over 40 degrees (not true) and a heatwave that made up one of the hottest April/May in recent times.
Some days I feel like I need this:
I kid.
With all of us increasingly moving into indoor activities and seeking solace in man's great invention of the air conditioner, don't forget to keep your body hydrated by drinking regularly!
I guess we all know how important water is, but with our busy lifestyles and the lack of lightweight, uniquely designed alternatives for transporting our water, we sometimes forget to drink up.
Here at Grouphunt HQ, we are sticklers for keeping our thirst in check, and have gotten a great number of water bottle suggestions from the community. That's why for this article I decided to turn to my fellow colleagues for recommendations on our favourite, street-tested hydration solutions.
Water portability ultimately boils down to personal preference. How the bottle looks aesthetically, the material, the taste of the water, etc - all these factors affect the entire experience. While high tech solutions (smart water bottles and timers) are sometimes a winning factor, often the simplest and most elegant solutions do the job best.
Here's our 5 Unique Water Bottles To Keep You Cool in Singapore's Hot weather, as recommended by Team Grouphunt:
#1: S'well Water Bottle Satin
The Perfect Match Of Form and Function:
Nothing short of a revelation, S'well bottles are sleeker, cooler and more functional that traditional offerings, with the company genuinely committed to creating a unique product that stands out both in terms of form and function. Featuring a unique insulation standard miles ahead of other options in the market, the S'well bottle keeps your drinks cold for 24 hours and hot for 12, coupled with a highly engineered seal to guard against leaks. With several collections all designed to look extremely desirable in your hands or in the pocket of your backpack, this is a bottle that identifies with your unique personality for years to come.
Bottle Specs:
Material: High-quality, 18/8 food-grade Stainless Steel, BPA Free
Sizes: 9oz, 17oz and 25oz
"My bottle is the 25oz Satin Turquoise Blue - its matt surface feels smooth to the touch and it keeps my green tea hot til 3-4pm in the afternoons. Absolutely love it, wished I had discovered it earlier!"
Johnbosco, Marketing & Community
---
#2:Klean Kanteen Original Stainless Steel Bottle
Klean Kanteen first introduced the first hydration bottle made from stainless steel in 2004 that offers drinkers a safe, healthy alternative to plastic. This bottle remains one the best to date - it is highly durable, easily maintained and sports a polished look that is timeless.
Image Credits: DIYSecrets, TheGreenHead
Bottle Specs:
Material: Stainless Steel
Finishing: Brushed or Reflect
Sizes: 18oz, 27oz, 40oz
"Uncoated stainless steel bottles are the best - no lining to melt into your drinking water so it's safer and you can even use them to boil water or cook in an emergency. I have the 40oz model, and the wide bottle mouth makes it a breeze to clean!" - Minghao, Grouphunt Logistics
---
#3:Takeya Modern Glass Bottle
There's something classy about getting a glass bottle - it's the natural choice for a clean, pure taste. If you are particular with foreign tastes that come from metal bottles, consider switching to glass. It's been around long before we were, and can be recycled endlessly after we are gone - great for the environment!
The main problem with glass is the fear of breaking, especially if you lead an active lifestyle. With the Takeya Slim Glass Water Bottle, you don't have to worry. It features a high quality glass, wide mouth opening, and is encapsulated by a silicone jacket that provides a nice grip and protection.
Bottle Specs:
Material: Glass with 3 Different Caps Styles
Sizes: 16oz, 18oz and 22oz
"I love the clean taste of the water that the glass takeya bottle delivers. It's a bit heavy on the heavy side, but the silicone sleeve encasing gives it a soft touch. The minimalist aesthetic is right up my alley, I take it with me everywhere - from work to the gym." - Joel, CEO at Grouphunt
---
#4:KOR ONE Water Bottle
From its iconic shape to its thoughtful and surprising features, the KOR ONE celebrates water through form and function. Made from BPA-free Eastman Tritan™, the KOR ONE features a hinged cap and ice cube-friendly, thread-less spout. We highly recommend the KOR One in Chrome finishing - one of the most classy designs we have ever seen in water bottles.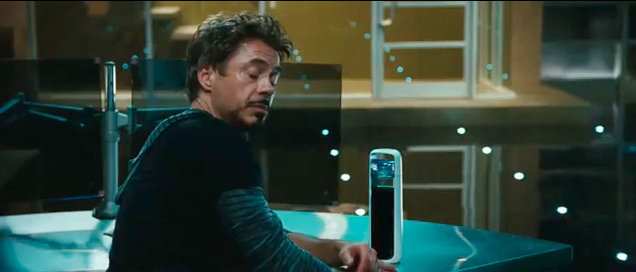 The best part? Tony Stark also uses the same bottle...
Bottle Specs:
Material: BPA-free Eastman Tritan™
Sizes: 750ml
"I love how my Kor One in Chrome looks, everyone asks me about this bottle and where I got it - it's a great conversation starter!" - Abel, Community Manager
---
#5: Ooho Edible Water

Image Credit: Skipping Rocks Lab
Our personal favourite and not too far off in the future, Ooho edible water could change hydration forever. Created by Rodrigo Garcia Gonzalez, Guillaume Couche, and Pierre Paslier of Skipping Rocks Lab in London, Ooho is an inexpensive, biodegradable "water bottle" that's paving the way for the future of hydration.
This is no one's recommendation, but something that I'm pretty excited about! What do you think about this as a vision of how we can keep hydrated in the future? I can't wait to drink from it!
---
About GROUPHUNT
Grouphunt is Singapore's No. 1 crowdsourced product discovery and group buying site for Enthusiasts. Users suggest products they care about, votes and discusses collectively as a community on which products they want to buy together and save on.
Join our community today to enjoy group discounts for products that YOU care about.