OMG. It's been almost 38 years since the most famous space opera of all time hit the screens, and 10 years since we last saw Anakin melting in a pool of molten lava.
No wonder so many people are uber excited about this week! Today, as legions of fans in Singapore witness how Rey, Finn and gang discovers the awakening of the force after close to four decades, expect Star Wars mania to continue long into 2016 and beyond.
How can a fan keep up?
Why not start right in your comfort zone - at home? We take a quick look at the top 10 recommended Star Wars themed products that would fit snugly in your Singaporean crib:
#1: R2-D2 DVD Projector by Nikko
HOLY SHITE BALLS. This is awesome sauce.
The R2D2 Projector is limited edition, and comes with multi-positioning (meaning you can project anywhere including the ceiling), virtual surround sound systems featuring original R2D2 beeps and bloops, and it works with your iPad, laptop, USB, you name it (c'mon it's advanced technology)
Complete with a Millennium Falcon remote controller that will allow you to move the world's most recognisable droid around, R2-D2 Projector seems like the must have product befitting of a straight up 7 movie marathon at home many Star Wars fans will be doing in the next year.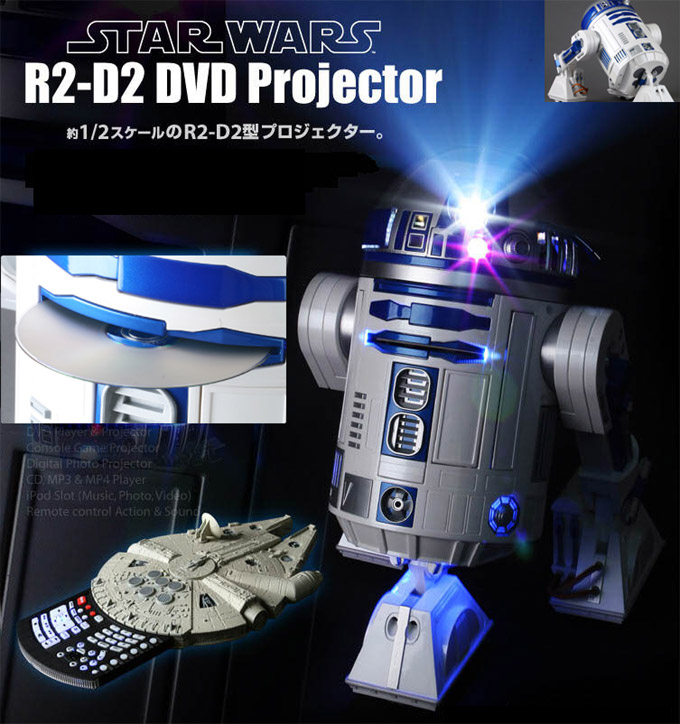 REQUEST FOR ONE HERE!
---
#2: iHome Death Star Bluetooth Speaker
We all have many collectibles lying around the house, but once in awhile something comes along that surprises us by being actually useful!
Fandom desire meets function for this little pretty orb
Meet the iHome Death Star Bluetooth Speaker. When you're not using it, it's a lovely 4.5" diameter Death Star on an acrylic stand. When you are using it, it's a wireless speaker with one-touch connectivity to your Bluetooth device. Oh, and did we mention it also lights up? Yup. It can also play music from devices with a standard 3.5mm audio out jack (if it has a standard headphone jack, you're good)
REQUEST FOR ONE HERE!
---
#3: Out of Character Star Wars Prints
What does Darth Vader, Yoda, Boba Fett and gang do for fun?
See your favourite intergalactic personalities like never before by gazing at these out of character Star Wars prints. Each print measures 12″ x 16″ and depicts iconic characters like Boba Fett and C-3PO lounging in flower filled meadows.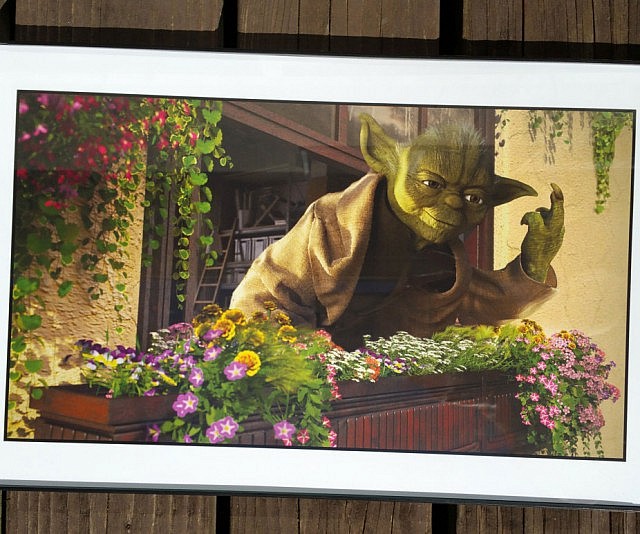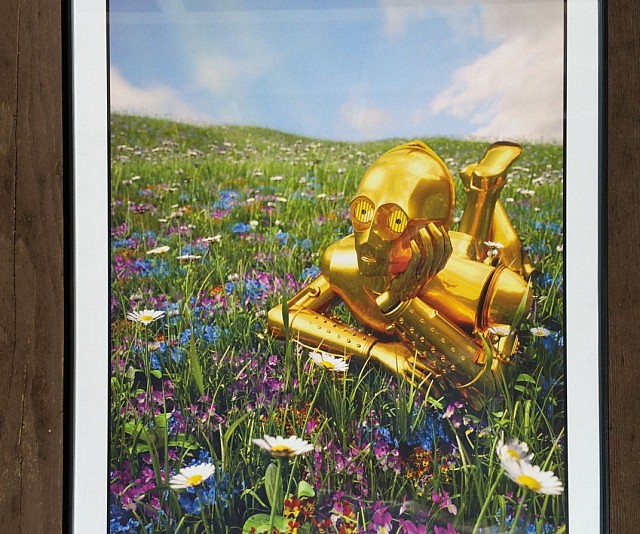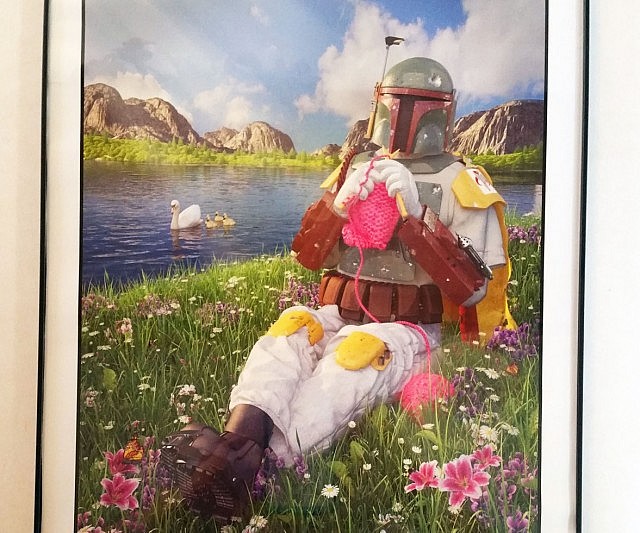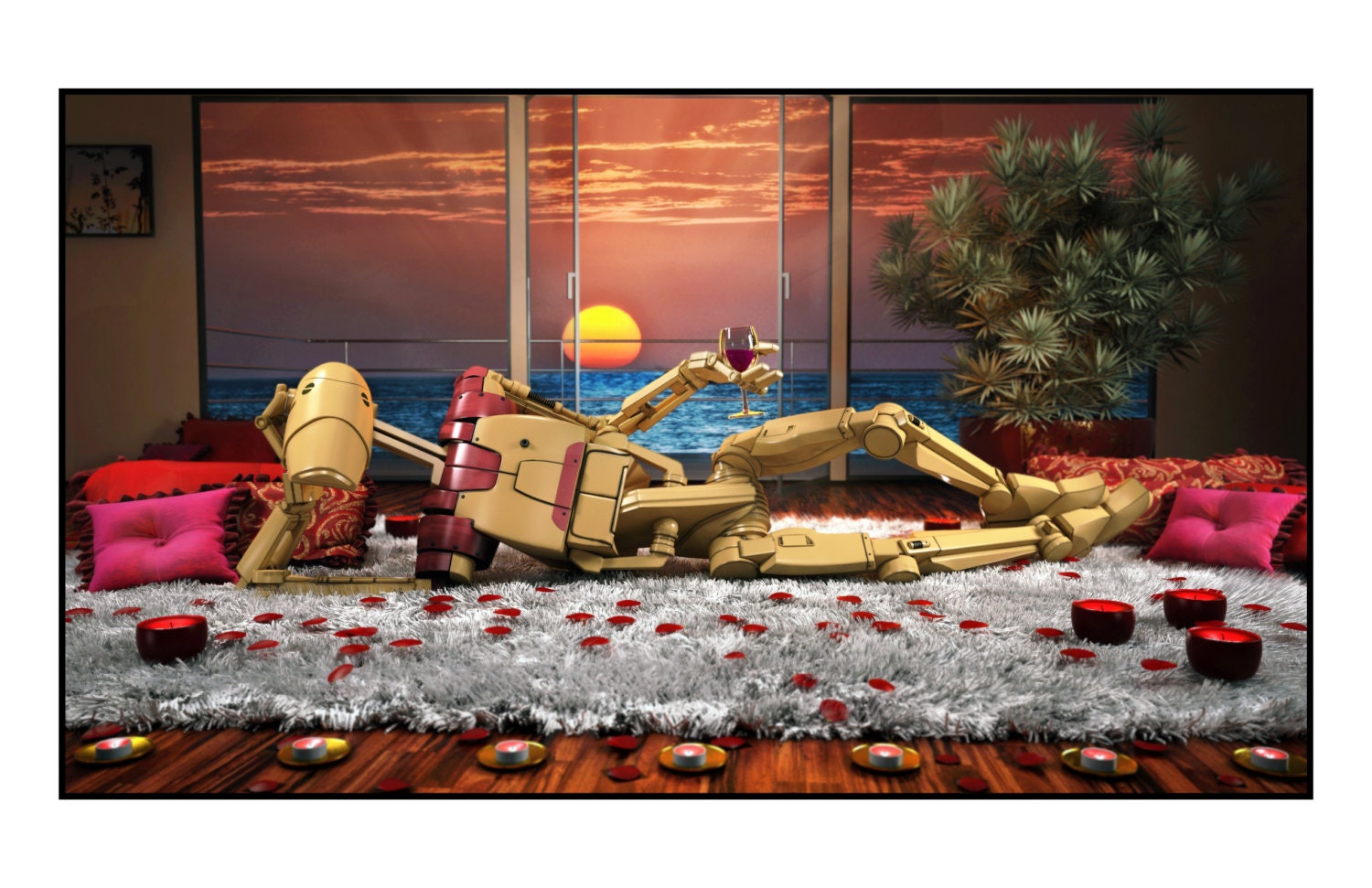 REQUEST FOR ONE HERE!
---
#4: Star Wars, as told by William Shakespeare
Return once more to a galaxy far, far away with this sublime retelling of George Lucas's epic Star Wars in the style of the immortal Bard of Avon. The saga of a wise (Jedi) knight and an evil (Sith) lord, of a beautiful princess held captive and a young hero coming of age, Star Wars - told with the valor and villainy of Shakespeare's greatest plays.
Reimagined in glorious iambic pentameter—and complete with twenty gorgeous Elizabethan illustrations--William Shakespeare's Star Wars will astound and edify Rebels and Imperials alike.
Zounds! This is the book you're looking for.
BUY IT HERE!
---
#5: Minimalist Star Wars Posters (EP4-6)
Get a movie poster that isn't pomp and circumstance, but rather minimalist art in the style of classic literature. Every movie in the original trilogy is represented in a way that makes it lovely enough for any post-modern home.
First drawn by hand, and then painfully illustrated digitally, this set of three minimalist posters inspired by one of the most cherished space operas of all time is a must have for a fan!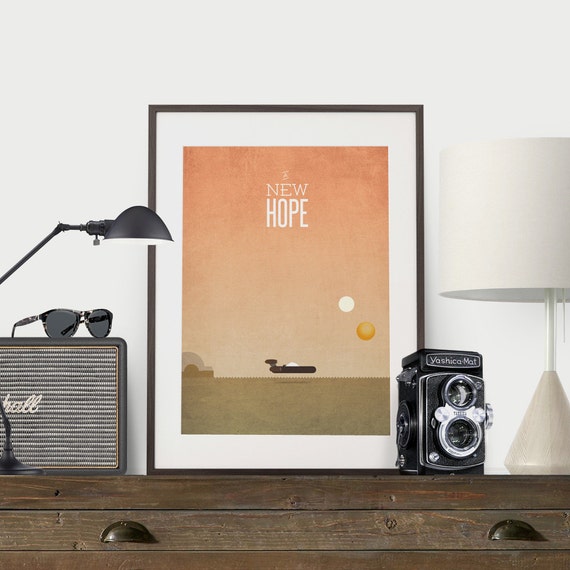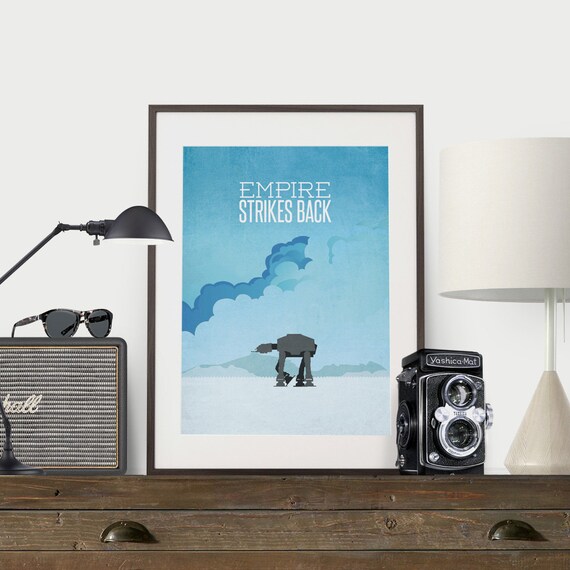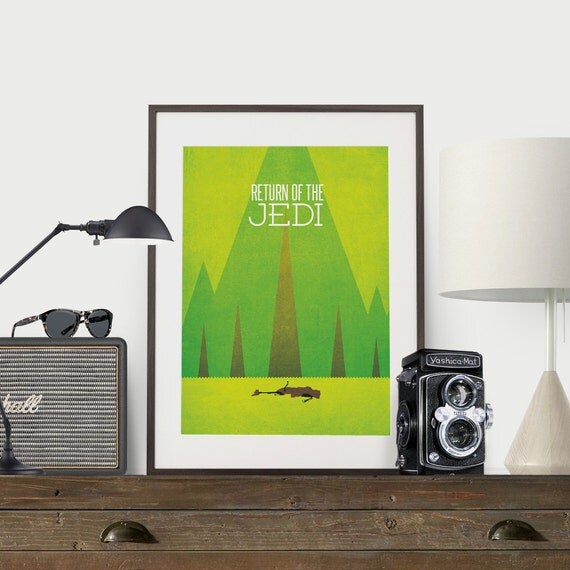 BUY IT HERE!
---
#6: Magazine B - Star Wars Edition
MAGAZINE B is an ad-less monthly publication that introduces one well-balance brand unearthed from around the globe in each issue. Between its covers, B shares not only untold stories behind the brand, but also its maker's sentiment and cultures.
If you haven't already guessed, Magazine B has a Star Wars Edition planned in its latest edition (ed. 42). If you want to find out more about how a simple space opera became a universe of its own, spawning TV series, video games, toys, and theme parks + the audio visual technologies used in the films by ILM and Skywalker Sound - this should be a permanent fixture on your coffee table. For serious fans & collectors only
REQUEST FOR IT HERE!
---
#7: Star Wars Silicone Oven Mitt
Everybody knows the Dark Side recruiters' slogan, "Come to the Dark Side. We have cookies."
What most people don't realize is that the members of the Imperial military force actually bake the cookies themselves. It's a rotating thing, like being the duty officer.
Nobody wants to get hurt while you're on Cookie Watch, though. That's why everyone's taken to this Star Wars Silicone Oven Mitt Series. Big enough to fit any officer's right hand, it's designed to withstand thermal exhaust and has ridges on underside of fingers for better grip.
REQUEST FOR IT HERE!
---
#8: Star Wars Patent Prints
Based on original designs from the US Patent Office, every poster is printed on 90 lb. cardstock paper and handmade to order. Patent Prints are the perfect gifts for that nerdy friend we all have, or for adding some light hearted fun to your walls.
Check out their Star Wars edition prints!
REQUEST FOR IT HERE!
---
#9: Darth Vader & Son / Vader's Little Princess Deluxe Box Set
Jeffrey Brown's beloved reimagining of the Star Wars universe featuring Darth Vader as a devoted dad to young Luke and Leia has charmed and captivated fans of all ages, in books that have become galactic bestsellers and classics in their own right. This deluxe gift box set reproduces the first two books in the series in a large format—perfect for sharing with young Jedi—that showcases Brown's funny, colourful work.
REQUEST FOR IT HERE!
---
#10: Custom-Made Millennium Falcon Bean Bag
With this Millennium Falcon in your living room, you will officially own "Bean Bragging rights".
Unfortunately, this was a one off production - made for the Adidas pavilion at Barcelona's Primavera Sound festival in 2010 by a company called Woouf. It's a damned shame that it was a one-off, because I know several people who'd be very, very happy to have one of their own.
Can we request for one to be made for reals? Drop your vote here!
---
"Know anything else that would be suitable for the Star Wars themed home? Let us know in the comments below!"
---
About GROUPHUNT
Grouphunt is Singapore's No. 1 crowdsourced product discovery and group buying site for Enthusiasts. Users suggest products they care about, votes and discusses collectively as a community on which products they want to buy together and save on.
Join our community today to enjoy group discounts for products that YOU care about.