10 Cool Products To Build Your Dream Mobile Workspace
If you work on a remote team, travel frequently for business, or are often away from your desk - you'll know that mobile working has fair share of benefits and challenges.
Freedom away from the office will often offer increased productivity, higher energy levels and control over how you spend your time...but it also demands a certain level of discipline in order to be successful!
A great way to start building focus when working on the go is to invest in creating a familiar workspace you can easily bring with you wherever you go - one you can define, makes you feel comfortable and ready to do your best work in!
Sounds tough? Not really! Here are some products, as suggested by the Grouphunt EDC Community that will help you get started, organised into 5 key themes of a perfect mobile workspace:
---
#1 Portable Workspace Elevation:
Working with laptops for long hours without a monitor on the go can literally be a pain in our necks and equally stressful on our eyes. Look out for ergonomic laptop stands that help elevate your laptop to eye level:
Keep your mobile workspace in order with the Roost Laptop Stand. Made of lightweight but ultra durable glass fibre reinforced nylon (not to be confused with fibreglass) and high performance resin Delrin®, it's guaranteed to be a reliable and sturdy laptop stand.
Because one size does not fit all, the Roost has 3 levels of adjustment, for anyone find the right working height.
It fits a Macbook, or similar sized laptop perfectly, reducing your need to hunch over improving your workspace ergonomics in an instant, wherever you work.
What's impressive is how tiny this stand packs. It folds down to an inconsequential size that'll fit into any bag.
In fact, we love it so much, we own one ourselves. Here's our in-depth review on the Roost.
---
#2 Planning For Power Contingency:
One of the biggest disruptions and worry when we are working on the go is the fear of running out of power. Keeping our devices (especially the laptop)'s battery levels healthy goes a long way in enjoying a productive session.
With charging outlets being few and far between in our favourite cafes (tables near outlets are the most popular, and get snapped up faster than you can say "found one!") - its important to always bring around some of these portable battery options where ever you go:
If you run out of juice frequently, or if you rely on multiple pieces of tech, this 20100mAh portable charger from Anker is perfect.
Manufactured by Anker, a global leader in charging technology, this powerpacked (literally) portable charger has the capability to charge and recharge your tech times over. For reference, it charges a typical smart phone over 7 times without requiring a recharge.
The Anker Powercore+ is a stylish, matte black battery pack smaller than your glass of iced coffee that will charge a range of devices including your USB-C compatible laptop. We take it from over 10 million satisfied users that this is a serious lifesaver that fits in your bagpack!
Another great power contingency product to consider:
If you're working abroad/ need a multi-plug: Zendure Passport Adapter
The Zendure Passport Adapter charges 5 devices at once which means simulateous charging for your laptop, smartphone, tablet, earphones, Nintendo Switch from one outlet! Great for maximising that highly sought after power outlet :)
In addition to that, it's the first travel adapter in the entire world to use an auto-resetting fuse that's tested to last up to 10 000 fuses, something only NASA has been using - till now.
---
#3 Neat Gear Organisation
We all love our computers, phones and other gadgets - but certainly not the tangled mess of wires that often comes along with them (especially when you have to bring a few different types along for working outside). The good news is that it doesn't take too much money or time to get it under control. Keeping organised also goes a long way in setting the stage for a productive outing!
This is one of the most highly requested work organisers on Grouphunt, with little surprise. The Power Packer is the epitome of tech organisation for keeping everything tangle-free.
With compartments made specifically for large electronic parts like the Macbook chargers to the tiniest of things like micro SD cards and Nano SIMs, you can be sure to find all your stuff at one glance. Just think about the Japanese Kaizen Method SMRT is adopting - everything has it's own place. No mess = increased efficiency. 👍
Other great gear organisational products to check out:
Simple upgrade for your current workbag: The Bond Everyday Padfolio
Sleek. Basic. Organised. No larger than your regular laptop bag, the Bond Padfolio is one sturdy hold-all that fits your tech, and travel essentials.
With a tech pocket that snugly holds your laptops, tab organisers that keeps wires and accessories in place, and pockets for your business cards, phone, portable chargers, it's all business on the outside, and tech friendly on the inside. Add it to your current workbag arsenal and you'll never struggle to find the balance between business formal & tech-friendly for those important meetings.
---
#4 Developing A Focused Mindspace
A big part of why people tend get more inspired and productive on the go is because they are exposed to less distractions. Keep your mind focused and purposeful on-the-go by using a pair of sound isolating earphones that can switch the mood to whatever you need (repetitive monotonous beats to get into a groove and uplifting beats to energise yourself), and make use of a notebook to take down any distractions that come up.
Bragi is known for its impeccable sound quality and connectivity for it's range of true wireless earphones, and after testing them, the team at Grouphunt can attest to that. With NXP's latest near field magnetic induction tech, these earbuds link together for solid, quality stereo playback.
Being able to answer or rejcet to your calls without having to pick up the phone ensures you keep your focus on what you're doing. If you're in a discussion, turn on noise transparency and you won't even have to take them off to hear who's saying what.
For an upgrade, try the Dash Pro by Bragi (it's waterproof, if you prefer to go for a swim during your break, just saying 😉).
Other great stuff for creating your own space:
For a budget friendly wireless earphone: Back Bay EQ40
If you are a little more budget conscious but sill want to go wireless, the Back Bay wireless (+ wired) earbuds are the way to go. Although new to the audio scene, these pair of earphones have already gotted rave reviews on Amazon. Built to mimic the classic American Hi-Fi, they've dailed in the warm vocal tones to create strong bass, a relaxed midrange and crisp highs.
While we worry that our wireless earphones my run out of battery on us, the Back bays come with a wired option should that really happen. Just plug the wire in, and continue on your merry way. Minimal disruptions.
For noting down distractions: Everlast Notebook
In the spirit of minimising workspace clutter one notebook should be all we need. The Everlast Notebook, like its name suggests, will last you forever hence minimizing your carry. Use it for all your brain pickings or jot down distractions when you're in the zone, to get back to them later. Once you're done, wipe clean and repeat.
To save or share your work, simply mark out the correct symbol at the bottom of the page, snap, upload to Dropbox, Evernote, Google Drive, Box, Slack or your email address and let the cloud do the storage for you. The Rocketbook App that works with the Everlast notebook even automatically files your notes in the right place. Perfect for working in a remote team!
---
#5 Good-To-Have Cool Extras:
Minimal Carry: The Original Mousepouch - If you're just going out for a short meeting or banging out something quick at a coffee joint or a cafe, there's really no need to bring a ton of stuff. Consider having the Mousepouch with you. It'll keep your mouse or any other essential like cash, earphones, a pen, a chocolate bar, your EZ-link or bank card. Carry less, do more!
For Increased Productivity: Logitech MX Master 2 Wireless Mouse - Not every work surface is created equal. For times that you require precision the Logitech MX Master 2's 4000-DPi precision sensor that tracks on virtually any surface, even glass. Coupled with Logitech flow, which allows copy and paste from up to 3 computers and hyper efficient scrolling (yes, even horizonatally) you'll be one heck of a wizard at your craft. As Logitech puts it, the MX Master 2 is "designed for power users and masters of their craft who want to get more done, more efficiently", and we couldn't agree more.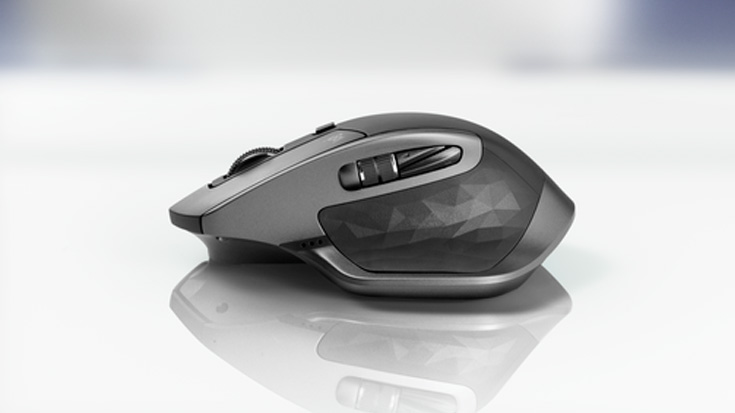 ---
---
This is a community generated post, made possible by amazing users like yourself. At Grouphunt, we've adopted a crowdsourcing approach to product discovery - letting our users unearth many of the cool and interesting products for the community. If you know of a product that should be in this post, post a hunt, leave a comment and we'll be glad to review it for addition to this list.
---
About GROUPHUNT
Grouphunt is Singapore's No. 1 crowdsourced product discovery and group buying site for Enthusiasts. Users suggest products they care about, votes and discusses collectively as a community on which products they want to buy together and save on.