Grouphunt's 2017 Community Round Up
Let's take a walk down memory lane as we bring you this year's key moments & ONE FINAL GIVEAWAY. Keep reading, spot yourselves in the pictures below & find out how to win yourselves something for the new year ahead!
2017 was a year of new...
As a community, you've discovered
across
With the most POPULAR hunt being
where over 300 orders rocketed out the door
(is smelly feet something we should be concerned about?)
& the most VIRAL hunt being

It reached over 300,000 people & got over 1700 shares on Facebook.
The weirdest hunt was
The Rezzimax Tuner that got us all scratching our heads. But hey, look at the amount of outstanding reviews they've got! #neverjudgeaproductbyitscampaign

Everyone spent a collective of
on Grouphunt! 😆 & saved OVER
together as a community!
You helped us crossed the 10k followers milestone on Facebook
We celebrated it with a GIVEAWAY,
& a chicken nugget comparison feast
Are you #teamMACs or #teamKFC?
Find out which was better here
With your support, we

where we give you honest reviews on the products you hunt.
with over 29,000 views! 👀
2. Held not 1 but
physical meet-ups, bonding over:
Crowdfunding
Coffee
Bullet Journaling
3. Experimented with Facebook Live Auctions
Together, we showed our Singaporean spirit:
Supporting local creators in August
And once more in December, spreading joy around our nation with the Secret Santa Singapore
To all of you who've made the Grouphunt community a fantastic one with your contributions:
Tagging us in your grouphunted loot

Dropping by to say hi (sometimes with food!)

Creating awesome footages

Here's a big
You've made 2017
See you in 2018, we'll be back with more!
---
FINAL GIVEAWAY OF THE YEAR: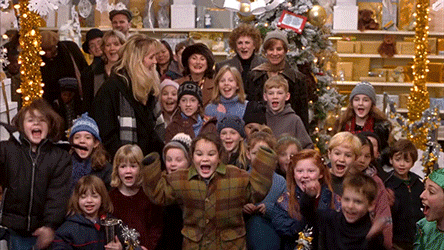 Here's how to enter:
Share this post on Facebook and tell us your favourite Grouphunt moment of the year.
Tag us @grouphuntsg on Facebook and tag your friends who should join you grouphunting next year!
Our top 3 favourite entries WIN $50, $30 & $10 spending credits for the new year respectively, so GET CREATIVE(:
Giveaway ends 31st Dec 2017, results will be out on 1st Jan 2018!
---
About GROUPHUNT
Grouphunt is Singapore's No. 1 crowdsourced product discovery and group buying site. Users suggest products they care about, votes and discusses collectively as a community on which products they want to buy together and save on.