Grouphunt is Asia's best product discovery community, rooted in the belief that we're all better together.
Our resolution this year is to make Grouphunt more community-centric than ever where you'll be able to connect with the people who're as passionate about discovering, discussing and purchasing the best and latest products out there, with ease.
We're all about walking the talk, so let's kick the year off with showing you what we've done so far, and what's coming up starting with Grouphunt 2.0.
1. Discovering more of what you love.
Everything filters according to your interest. A renewed focus on your interests. We want to help you discover more of the things you love.
If you haven't selected your interests, remember to do so here.
Find things faster by seeing only the things you care about.
2. The Best Product Discovery Platform
Every day, new hunts get suggested by our awesome community - people like you. So there's always something interesting to discover in the Interest Checks section. There are now 4 ways you can sort them. Keep on top of the latest by sorting 'Newest'.
Check out 'Staff Picks' for products we love, 'Almost There' for hunts that are almost hitting the minimum interest (and maybe join in the request too)!
If you're here just to do some mindless (yet satisfying) scrolling, hit the'All' button and look through everything.
3. Conversations
What's a community without a place for everyone to have a passionate and deep discussion about the products we love? Add a spoonful of advice, a dash of humour and boom, grand conversations made.
We've made it easier to engage in these discussions by having a separate Comments tab, so you'll be able to switch from product description to discussions quickly.
Join in a discussion, start a new one, or upvote the comment you think will be helpful for everyone.
More to come: Top contributors & Discussions Board
As we build the community, we'd also love to recognise those who've contributed to adding the most value to everyone on Grouphunt. We'll be weaving in a system that recognises top contributors from each community and perhaps (hint hint) reward you with some perks!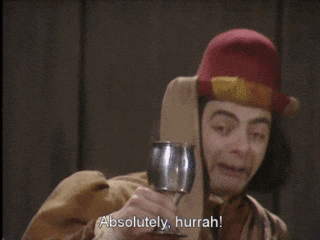 We're also building a discussions board that'll make interaction among the community even better! You'll be able to start a topic, talk about hunts, ask for advice, the sky's the limit!
4. Updates
No one enjoys being left in the dark. Trust us, we know. We are commited to giving you updates on your hunts, and the products you care about. Now, you'll be able to read the latest updates from us, and the creators in the Updates tab - photos included!
More to come: better tracking.
We're working on providing you with a better way of tracking your parcels! Watch this space 😄
5. On the go
Dare we say, Grouphunt on mobile looks awesomeeeee. You get the same filters you see on your desktop, all in a mobile friendly package! Train delays? You'll be too busy browsing all the exciting hunts to notice, and still join the hunts on time without your computer. 😉
Scroll up, down, left and right!

Keep track of hunts before they close by using the 'Ending Soon' filter.

Share your hunts easily and get friends to join in, or just share the awesome hunt with the world wide web.

---
Feedback? Bugs? Product suggestions? Let us know!