5 Products Even The Most Practical Person Would Approve Of
"Flowers die, decorative items collect dust - don't even get me started on stuffed toys, I have too many mugs, food makes me fat, there's no need for yet another photo collage of us because CLOUD STORAGE."
Know someone like that? I do because I sit right beside one at work, and live with another. It's a love-hate relationship when shopping for gifts for the most practical people in your lives. Every single thing suddenly seem useless. But fret not, because after consulting some practical people, here's a curated list of products they'd appreciate. Whether you're reading for inspiration or planning to get a gift now, bookmark this page for reference because you'll thank the universe you did later on.
1. Underwear
Everyone wears them. It's practical. They can't fault you for that.
Especially if it's one that's Danish military inspired. Regulates heat, doesn't ride up, lasts in the harshest of conditions... you get the idea.

More on the Militech Underwear here.
And of course for the females, nothing more needs to be said other than period proof.
More on the Thinx Period Underwear here.
2. A Notebook
1 notebook they can use & reuse FOREVER and ever after.
Does it get any more practical and minimalist than this? It even saves to the cloud. Just in time to declutter for the new year!
More on the Everlast Notebook here.
3. This Life-Hacking Bottle
Especially for the gym-going/ beach loving/ travel enthusiasts
Everyone needs a bottle. This one's a practical life-hack. No one'll know about the cash, car keys and bank cards stored in there.
More info on the Bindle Bottle here.
4. Umbrella
Everyone in this country needs a sturdy one. In fact, it should be in the NDP pack

Image credit: Straits Times
We get torrential downpours coupled with strong winds. It may not be hurricane strong, but it doesn't hurt to have a sturdy, trusty umbrella that won't turn against you in the storm, literally.
More on the Knirps Umbrella here.
If a regular-looking one is too boring, try the aerodynamic one instead.
More on the Senz Umbrella here.
Practically the most practical item to carry with you every day.
5. This Fix-it-all Card
Reusable first-aid for anything
The practical people in our lives may not see the need for this at first, but they'll eat their words once they realise how often they use it, and reuse it.
More on the Formcard here.
We know these 5 products will get you the nod of approval from the practicalists in your lives, finally.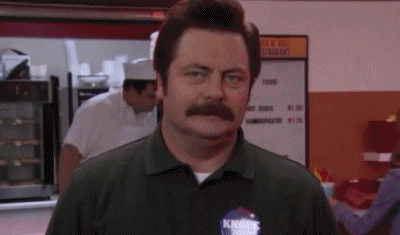 ---
What are some practical gifts you've tried gifting? Share your success stories with the community here. If you know someone who'll need this list, share it with them!
---
About GROUPHUNT
Grouphunt is Singapore's No. 1 crowdsourced product discovery and group buying site. Users suggest products they care about, votes and discusses collectively as a community on which products they want to buy together and save on.