If you're a Kickstarter fan based in Singapore, you're probably familiar with KIN Wallets as our local crowdfunding success story. For the uninitiated, the team of ladies are behind Singapore's most backed Kickstarter campaign to date, surpassing 1000% of their goal within 40 hours of launching. Their creation of the world's first wallet that sorts your cash and coins clearly resonated with many frustrated wallet users, who pledged to take the team's idea to reality. By the time the campaign closed, KIN Wallets had raised over 7000% of their campaign goal.
How did they attain such success, and how was the journey like? We interviewed the team at KIN Studio for an insight into the good, the bad, and the ugly of managing a wildly successful crowdfunded campaign to answer burning questions from the community - what's happening now and what's next.
Hey ladies, we know your names from your Kickstarter campaign page, but not much more about you. How about a self introduction?
Hi! We are Ai Ling and Li Xue. I (Ai Ling) am a 2nd year student at National University of Singapore (NUS). While Li Xue is in her 4th and final year of school. We're both studying for a degree in Industrial Design at NUS.
Our team started off as a three-person project but because of some differences in priorities, we have decided to continue as a 2-person team managing the project. I took a leave of absence midway through my previous semester to focus on the fulfilment of the KIN Wallet.
How did you come up with the idea for KIN Wallets?
KIN Studio was formed when the three of us took up a module in school last year. The assignment's aim was to launch a project on a crowdfunding website. Woohoo!
We noticed that while there were countless of wallets designed every season, it was mostly the aesthetics of the wallets that were being innovated on. The functionality of wallets remained archaic. We wanted to address an overlooked area, focusing on the core function and interaction of wallets themselves.
During our ideation process, we generated hundreds of ideas to update the functionality of the wallet but most of them were promptly discarded. One of us even came up with the idea of making a tissue paper carrying wallet- which was, of course, thrown out as soon as it was conceived. There were weirder ones, but it is too embarrassing to share, haha.
Then, it hit us when we observed how paying customers struggled with retrieving and keeping change. We've always receive change in cash and coins together, so why did we have to manually separate our change? That simple but acute observation led us to create KIN - a wallet that streamlines the change keeping experience by sorting our change and cash automatically.
Till date, you're the most backed (in terms of number of backers) project in Singapore. Did you expect this much support?
Definitely not! We are extremely humbled to have gained so much love and support from our backers. We had no idea that our effort put into designing the KIN would bring Singapore's design to the world. It's an accomplishment we could only dream about - but it's real now!
It is always easy to give verbal support, but the fact that our backers believe in us enough to put in their funds to support the production of the KIN wallets showed us the amount of faith and trust they have in us. We're really grateful for that.
To our KIN backers, you are family to us. We would like to say a big thank you!
That said, while it's great to have a ton of support, the weight of the responsibility to live up to the expectations of so many people is quite unnerving and overwhelming. Whenever we receive criticisms due to our inexperience, we do our best to act on them so that we'll keep improving. Although, as much as we try not to let it get to us, it does at times because we don't want to disappoint and lose the trust of our backers.
While we make mistakes along the way, we hope to seek the understanding of our backers since this is our first time attempting a crowdfunding campaign. It is all new to us. We will learn along the way and hopefully get better at it! We are really working hard to make this wallet a reality for everyone!
Here's the burning question on every backer's mind. What stage of production are the KIN Wallets at now? Will they be fulfilled?
Fulfilled, definitely. Currently, we are manufacturing our first batch of KIN Wallets for our backers! We will be flying over to the manufacturing factory next week to check on their progress and to ensure that the manufactured products are up to standard.
Update: KIN on their way to the factory.
Your team must have had quite a journey so far that no one knows about. Could you share with us your highs and lows? What was the toughest part what was most fulfiling?
Toughest... We have always held back the fact that we are students - because we do not want to use it as an excuse for any mistakes or challenges that we face. Most of the time, we are not as upfront about the difficulties we face because we do not want to come off as complaining too much.

Teary-eyed Ai Ling, explaining the setbacks KIN had to face at Grouphunt's 1st Crowdfunding Meet.
It is very hard to balance what is expected from us as students and as campaign owners. It would probably be a lot easier on our side if we were clear from the start which we wanted to focus on.
One of our most memorable highs was staying awake for 48 hours during the first 2 days after our campaign's launch to push visuals and content to fuel our campaign! We didn't move from our spot in front of the computer except to visit the washroom or shoot more visuals! What kept us awake was not coffee but the pure adrenaline seeing what we have achieved and pushing ourselves to the limit. We are really happy to say that, not sleeping for those 48 hours was worth it. :)

KIN's 1st 48 hours, sleep deprived but running on adrenaline.
Another high point was when our refined mechanism worked for the first time! In order to ensure the locking mechanism worked well, we created various prototypes to test different concepts. It was dreadful whenever we hear the loud sound of falling coins hitting the table. That sound indicated failure in the locking mechanisms and we really hated hearing it. But that one day it went silent and no coins fell out, WHOA that feeling of satisfaction was unexplainable. We had succeeded in making a real working prototype.
Our lowest points were when we were struggling with the demand from school and KIN during our second semester.
We tried to keep everything afloat but we were losing both.
It almost felt like scooping water with both hands and watching it slip through our fingers.
When our priorities were split between KIN and school, it was hard to balance both. It wasn't just about losing KIN or scoring badly for assignments. It was also about disappointing our professors who held high expectations of us and almost losing some of our friends - that hurt us.
At that same time, some of our backers started to lose faith in us due to our lack of response in the campaign page.
It was at that moment that I (Ai Ling) decided that I had to make some sacrifices. I could only focus either on school, or KIN. It was the toughest decision I had to make.
Although things did look bleak then, on hindsight, there was also personal growth, being pushed out of my comfort zone. Having to travel overseas alone for the first time to settle some production issues, I was shaking while waiting for my plane. I was terrified that something bad would happen to me. I also almost starved myself by not having dinner just so that I didn't have to leave the hotel room for fear of being kidnapped. It all sounds quite silly now, but it was a huge for me then, growing up in a sheltered environment. Hahaha.
If there was a chance to restart the whole campaign, what would you have done differently?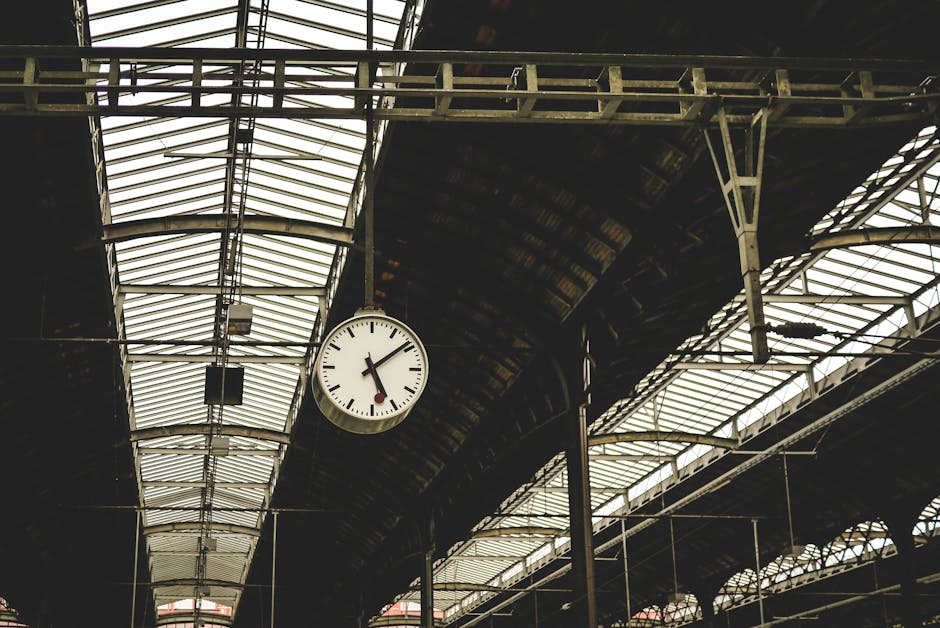 Definitely to act more firmly and be confident with decisions.
Never look back, because regrets will only eat at you.
I wished that I had taken my the leave of absence much earlier (before my school term started), so that more time and effort could go into managing the campaign, production and fulfilment.
How about some words of advice for aspiring makers who want to start their own crowdfunding project?
From our own experiences, we've summarised it to these: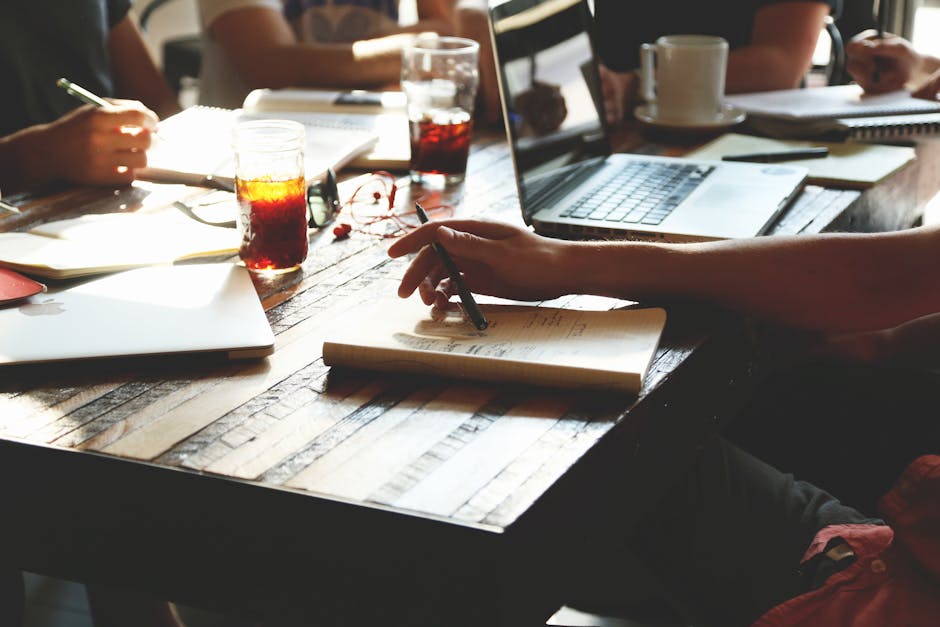 There will always be uncertainties, especially if you're creating something new. But don't let it stop you from making a decision. We have learnt that if you delay a decision, time will make the decision for you.

Do try to be prepared for things to come in advance, project several scenarios beforehand!

It helps to have a team instead of going at it alone. Pick members that complement one another. It's good to have one member who is comfortable with doing the talking and pitching especially if you intend to further your business.

Be around people who are like-minded people. After taking my Leave of Absence from school, got a desk space at NUS Enterprise, The Hangar- a place where current NUS students and Alumni build their startups. I became very close friends with my desk buddies! From tissues for tears to the jokes shared, being in an environment where everyone is fighting for something that they believe in despite the hardship, makes me feel less alone.
Looking ahead, is it likely that you'll run another campaign or a KIN wallet 2.0? What's next for KIN?
We have some potential ideas that we would like to explore further (but won't reveal yet) after the delivery of our Kickstarter orders because that's still our number one priority.

Although, we'll take this chance to say, we're hiring! WE NEED PEOPLE! We are looking to expand our team to help manage the workload and to work towards the dreams and aspiration we have for KIN Studio. Do drop us an email if you are KIN to join us! ;)
---
If you enjoyed this article and learnt something reading it - will you help us share it with that ONE friend who loves Kickstarter? 🙏🏻 🙏🏻 🙏🏻
---
You might also want to check out other made in Singapore products here, and other crowdfunding products our community is hunting here.
Find out more about our local crowdfunding scene. Here are 17 Top Singaporean Crowdfunded Projects that raised over $1000,000!