When asked what is their favourite invention of all time - some talk about sliced bread, others bring up the mobile smartphone revolution; and the iPad, inevitably. But do you know what comes out consistently on top? An unassuming piece of Victorian invention - the good ol' bicycle.
Why does the bicycle hold such a special place in our mind space?
Remember the time when you first learned how to cycle as a kid? From the initial hesitant wobble, to the slow steadying balance and eventually the fast and furious - for many of us the bicycle is very much a 'transformational' experience that offered a first taste of freedom (carrying us away from our parents unassisted) and the estatic feeling knowing we can dictate where we go. How could you not feel afterwards, that your bicycle is in a way your friend for sharing that experience?
Fast forward to today
Much has changed since the German Baron Karl von Drais first laid his foot on the pedal on the Velocipede (earliest recorded device in the ancestry of our modern day bicycle). With the advancements of technology, coupled with the ingenuity of a few good men - the world of cycling products has somehow managed to evolve to house both elegantly simple products to ridiculously complex technologies at the same time.

img credit: witonosfreestyle
With Singapore perfect for urban commute, and with the increasing amount of cyclists that ride to work everyday, we take a look at the top 5 latest inventions available in the market today that we think are great for urban commuters.
You'll be the judge to let us know if they are useful, or not.
Number 1: smrtGRiPS - The World's First Connected Bike Grips
Ever had the trouble of reading directions in the sunlight, or had trouble finding your bike? Fret no more smrtGRiPS is the world's first smart bike handles that offers display free navigation using haptic vibrations on your handles, bike tracking and more.
Available for preorder only. Not available in Singapore currently - Request it on Grouphunt here to get a group discount!
Number 2: AddE - The smallest add-on kit that turns any bicycle into a powerful e-bike.
So you love cycling, but it can be exhausting sometimes, especially if you commute to work daily. Made by brilliant Germans, this little device makes the distance suck a little less. Compatible with all bikes and mountable within seconds - AddE turns your bike into an electronic speed demon without compromising on the weight and bulkiness that traditional e-bikes bring.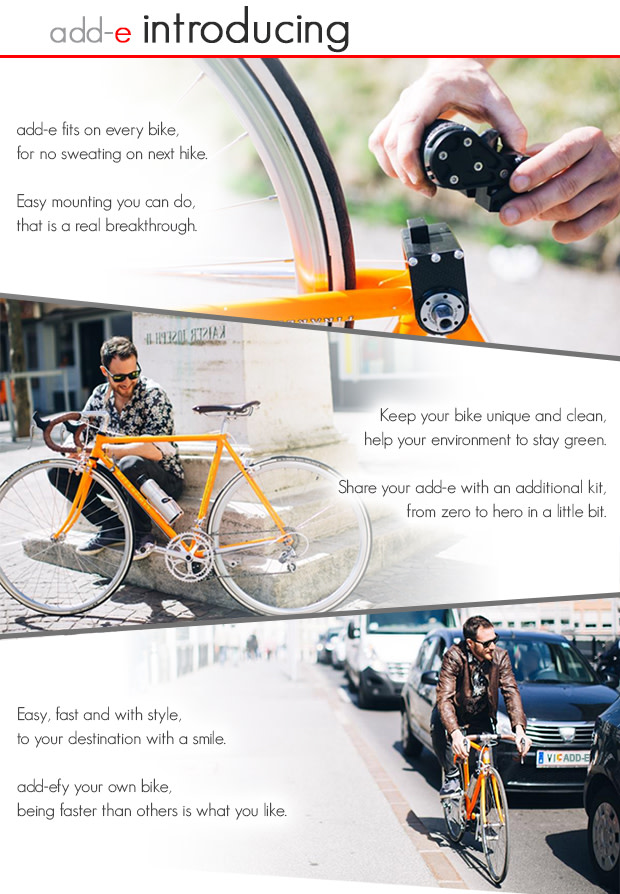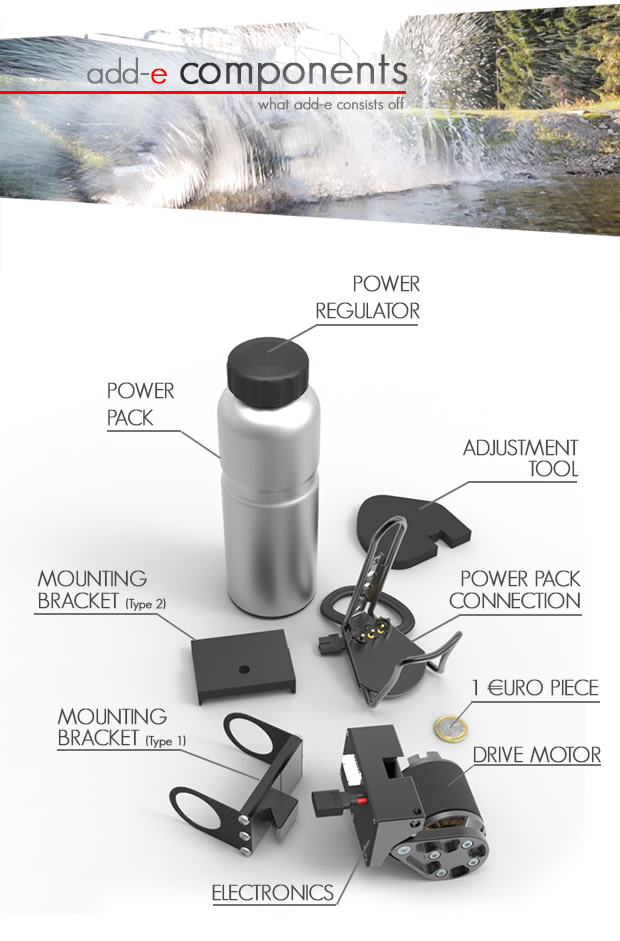 With Adde only providing assisted speed (Runs only when when you pedal), multiple speed settings and a stylish battery (shaped like a waterbottle + fits in your bottle cage stylishly) - Adde seems like a great invention. If only it was available for cheaper!
Available for order starting at S$1.4K. Request a Grouphunt to get it for cheaper here!
Number 3: Flykly Smart Light

Smart Light lights up your ride day and night. This small and beautifully smart all-in-one device is a bicycle light, phone holder and charger that quickly snaps on your bikes handles


While holding your phone in sight, you can easily follow your riding stats and more with companion Smart App on the go.


The power is in your hands. And feet. Smart Light apparently uses your own energy when pedalling to power the LED Light, phone of any other device via its USB port. We think it makes a super decent portable energy bank for your smartphone.
Retails online for about SGD75-80 dollars. Request it on Grouphunt here to get a group discount!
Number 4: Vanhawks Valour - The sexiest smart bike out there in the market
So there are tons products that make our bikes smarter and more connected out there (i.e smart wheels/pedals) but seldom do you find a fully integrated smart bike. What's even rarer is when you get a integrated smart bike that is so stylish and purposefully designed with the cyclist in mind.
The Valour from Vanhawks is one great example. Built with rear sensors to literally watch your back for blind spots on oncoming traffic, LED handlebar indicators to direct your commute, metric tracking and optimised routing - The Valour looks amazing in polished carbon fiber black and red. A definite consideration for the serious road bike, work commuter.
Retailing at a shocking S$1750+. Request a Grouphunt to get it much cheaper here.
Number 5: Noke U-Lock
Noke is more than just a pretty face – it's a smart lock. Noke automatically finds and connects to your Bluetooth 4.0 enabled smartphone. Instead of fumbling for keys, simply walk up to your Noke, press the shackle, and instantly access your possessions.

Bluetooth enabled to prevent the pesky bike thief


Easily stored


Manage and grant access via the companion app.
Should your phone die or go missing, you can still manually key in a code to open the lock. For extra security, the lock features an alarm should someone attempt to crack open the lock or button-mash the keypad. Rest assured, your bike is safe with the Noke. Plus, it's one less key to carry.
Available for preorders from S$150. Request to Grouphunt it for cheap here!
---
What did you think about these inventions? Great upgrades to a better cycling experience, or pointless efforts in reinventing the wheel? Let us know in the comments!
---
About GROUPHUNT
Grouphunt is Singapore's No. 1 crowdsourced product discovery and group buying site. Users suggest products they care about, votes and discusses collectively as a community on which products they want to buy together and save on.
Join our community today to enjoy group discounts for products that YOU care about.