The concept of everyday carry is broadly defined as the things we have with us every single day. Conservatives would limit it to things that fit in the pocket. But we're taking a broader view of everyday carry, extending it to things we carry and use daily.
"It must be really fun to work at Grouphunt! You guys get to try all the cool gear."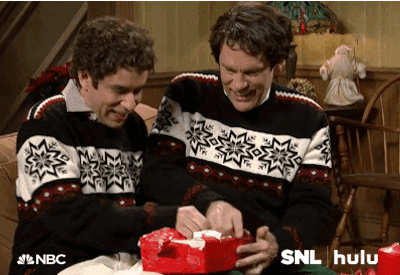 We're told that quite often, and we won't deny it. 😆 We get to experience that omg-so-useful and thank-goodness-I-hunted-it kind of joy more often than the average person. But we've also our share of if-only-I-have-this-with-me-now moments.
What we carry on us is intertwined with our lifestyle and how we optimise our productivity so much so that it becomes a reflection of us.
So we thought it might be fun to share the most essential items we bring around on a daily basis - our everyday carry, and you can take a guess at our personalities a.k.a. judge us. We kid! 😂
1. Joel's EDC
Joel's Favourites:
"It's really hard to pick favourites because I actually use these items every day. In terms of most mileage, I think due to the nature of my job I'm always in contact with my tech bundle - Macbook, phone, Roost Stand, Mx Master mouse, Airpods, and the Power Packer for all the wires. This gets stuffed into my current carry which is the Dayfarer Backpack, which I am really liking due to it's sharp looks, smart organizational design, and it's shoe pouch is a really convenient feature that caters to my athletic side. There's also the Orbitkey, which I credit with starting me off on my personal journey of carrying better and I continue to derive joy each time I use it."
His carry:
Knowledge (Books I'm reading)
Macbook Pro 13" 2017
Muji Kraft File Organizers
Power Packer (carries all my various dongles, wires, chargers, sd cards)
iPhone 6
Airpods
Quotidian Magnetic Brass Pen (Kickstarter, no longer in production)
Takeya Glass Bottle
2. Chuwen's EDC
Chuwen's Favourites:
"The StandEazy is a my lifesaver, it helps me prop up my phone while I eat so I can play my handphone games. I think one of its plus point is that it is always within reach because it fits right into my wallet. Anyone playing SIMs Mobile? 🤪And my Anpanman pouch given to me by my Secret Santa during last year's Secret Santa Singapore hosted by Grouphunt. You can see how much I love Anpanman."
Her carry:
Macbook Pro 13" Retina Display
Toms with Zorpads (Toms are so comfy, but they stink so easily! Anyone else has the same issue or is it just me?)
Muji Monthly Planner
Muji gel ink pen
Reuseable Bag (A random one I found at home)
Tupperware Container
Prada (I-don't-know-what) Wallet
Anpanman Pouch (thank you Secret Santa!)
iPhone 6 Plus
Lipbalm of the moment
Tupperware 750ml bottle
3. Jane's EDC
Jane's Favourites:
"The Ungrip has saved my phone so many times since I got it on a hunt at the begining of the year. I truly believe it's an essential EDC for butterfingers. I also go everywhere with my earphones - currently the Back Bay EQ40. But if you ask me, the GoStak has got to be my favourite. I'm very peckish and need to be eating quite frequently so it helps me with portion control (or so I believe because I snack my way through Grouphunt's pantry too). I also carry my spork around because #priorities 😂 My EDC has are all certified hardy because they're able to take quite a beating. Case in point: I carry my specs around without a case."
Her carry:
Macbook Pro 13" Retina Display
Light My Fire Spork & Cornell Lunchbox
Samsung S8 & Ungrip (life-saver!!!)
My jingling keys (Time to get my dad a Bellroy Key Cover so I can use his Orbitkey)
Fossil Wallet
My Specs
Geonaut Dynamo 50 Mini Torch
Casio "Army" Watch
Pouch for tissue & stuff
Camelbak Eddy 1L Bottle
4. Anand's EDC
Anand's Favourites:
"I always carry around some form or compact carrier bag (Notabag, CrapChute, am waiting for the Nanobag) for those trips to the supermarket or for any shopping during the day. There's also always some snacks (nuts, fruit etc) as I get peckish.
My favorite has to be my Clique 2 wallet! Of all the minimalist wallets (TGT, Nomatic, Elephant, Webbing) I've had, the Clique 2 easily holds your cards and you can insert and remove them easily using one or both hands. It has that satisfying "click" sound and feeling, letting you know that your cards are securely stored."
His carry:
Quiver by BOW (Limited Edition Olive)
CrapChute Reusable Tote
MOO:D Wayfarer Sunglasses by Zerpico
Sunglasses carrying case
Innisfree Olive Real Moisture Hand Cream
Magmus (small, light super strong magnet)
iBanking Token
Xiaomi 20,000mAh Powerbank
Mini Notebook (to take notes and jot down reminders)
Clique 2 Minimal Wallet - made from Aerospace Grade Aluminium (stores travel, transit and ATM cards, also hold my Standeazy)
Mighty Wallet
Thinoptics - reading glasses
Miniso Flask
Snacks
Stationery
Pencil Case
---
Now that you've seen our everyday carry, share yours with us! What's most essential in your carry? Tag us in your photos on Facebook and Instagram (@grouphuntsg). We'd love to feature them!
Did you realise how what you bring is a reflection of your personality? Pause in this moment and think about it. What does it say about you? 😆